Traditional Franconia cuisine will most definitely appeal to the "meat and potato" person since pork, sausages, and potatoes and hearty brown bread are primary staples. But that doesn't preclude chances for an Italian meal or even Chinese as Nuremberg, in the heart of Franconia, is an international destination.
Breakfast, or Frühstück, is often a buffet of bread and spreads, soft eggs, yogurt and granola when you stay in a hotel or guest house, Ferienwohnung or Zimmer. This year at the Nuremberg Toy Fair, our hotel provided breakfast from the restaurant menu instead. Here's some of the options from the Hotel das Paul: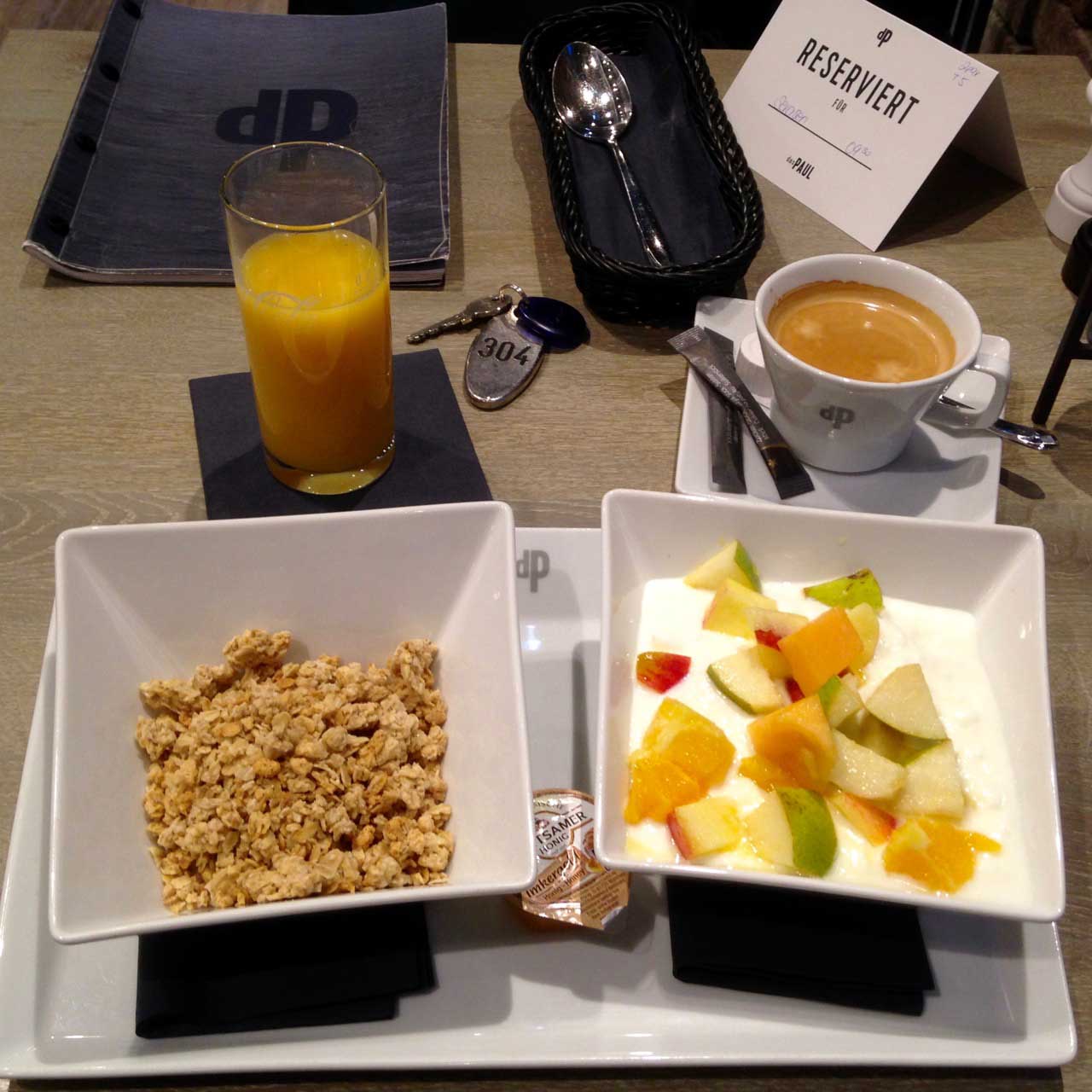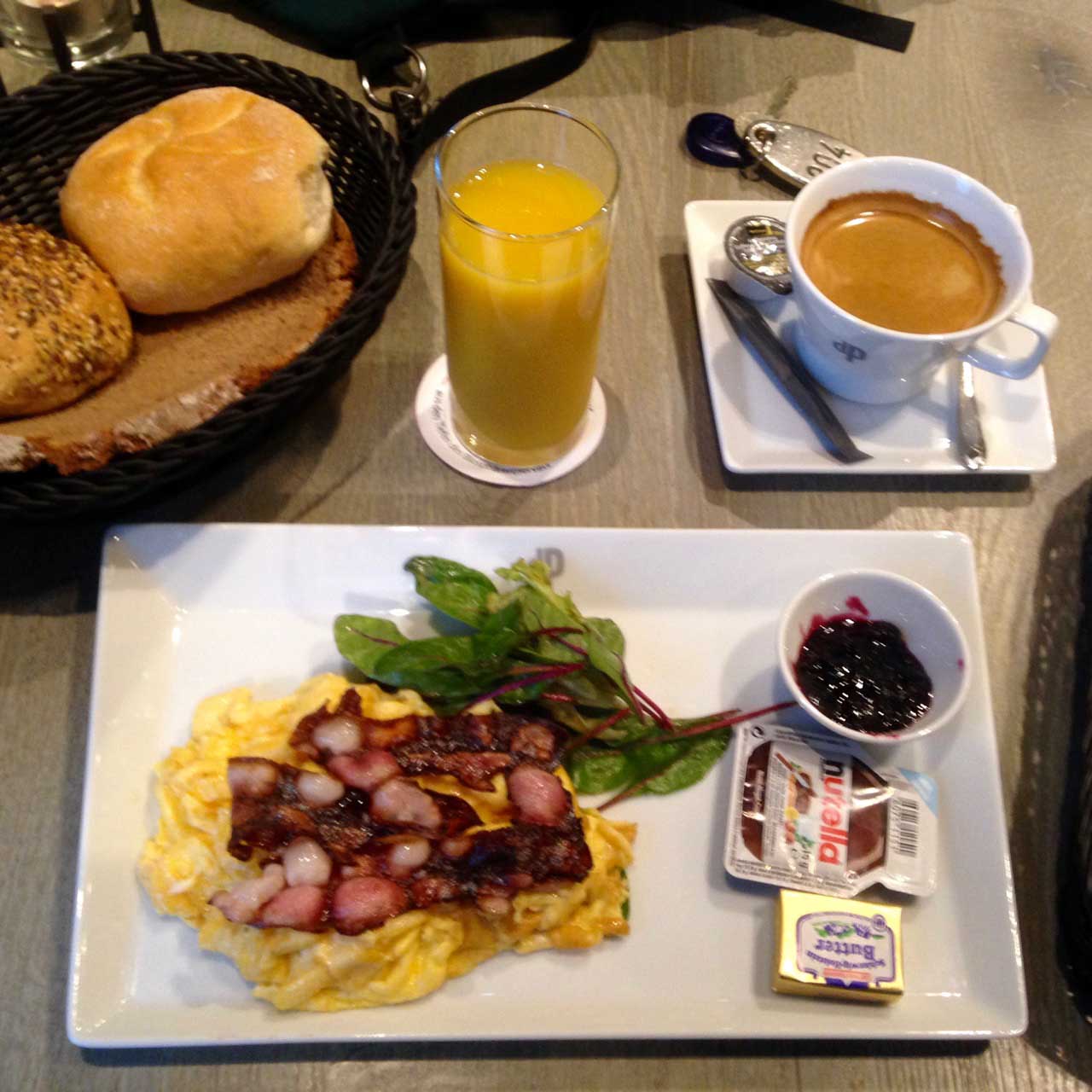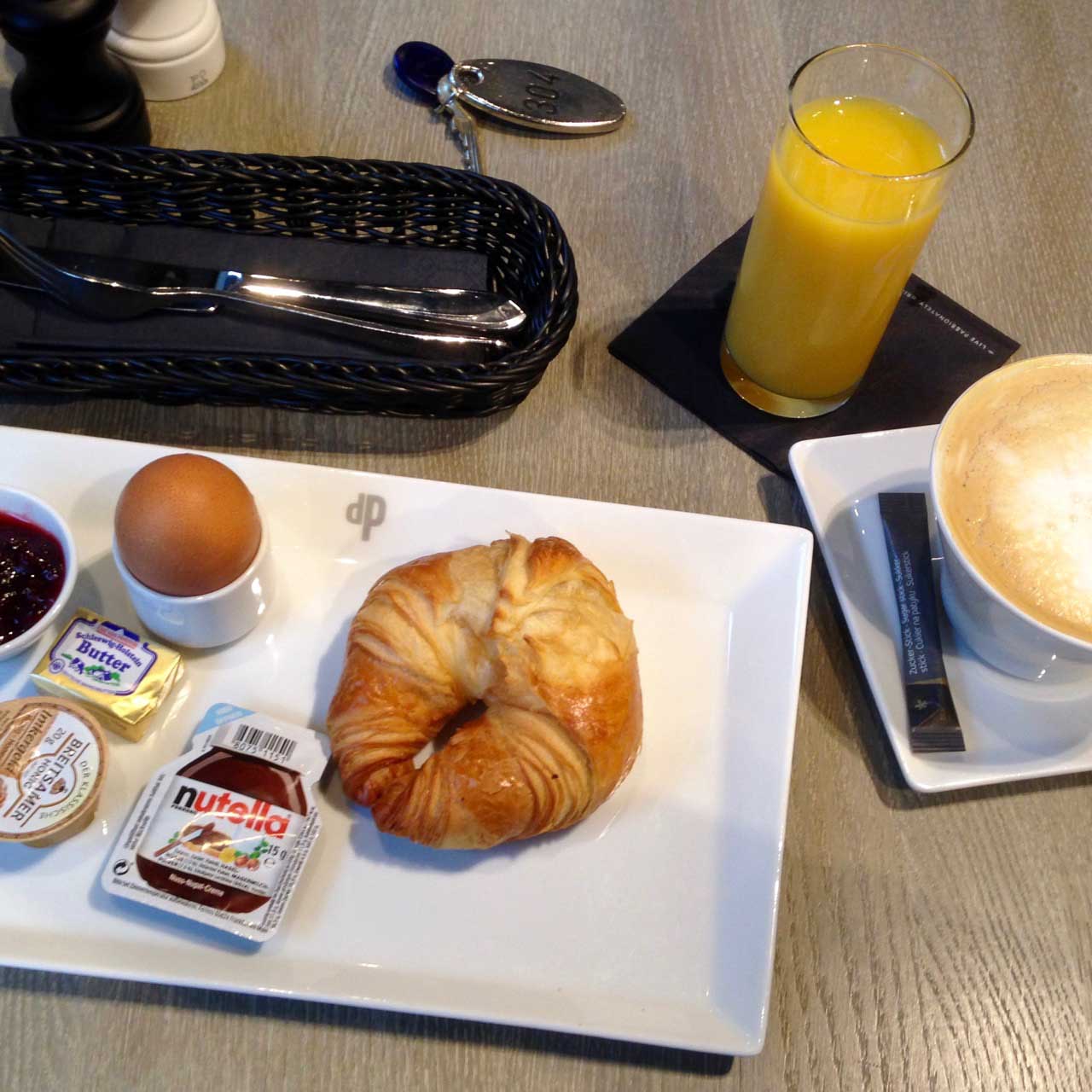 Lunch for us during Toy Fair often consists of what we can find at the local grocery so that we can eat without the lines and high costs that come with food at the Messe. But if you are in the center of Nuremberg you can stop by the many sausage stands which sell traditional sausages in rolls. Or find a Kult Kebap for a great sandwich: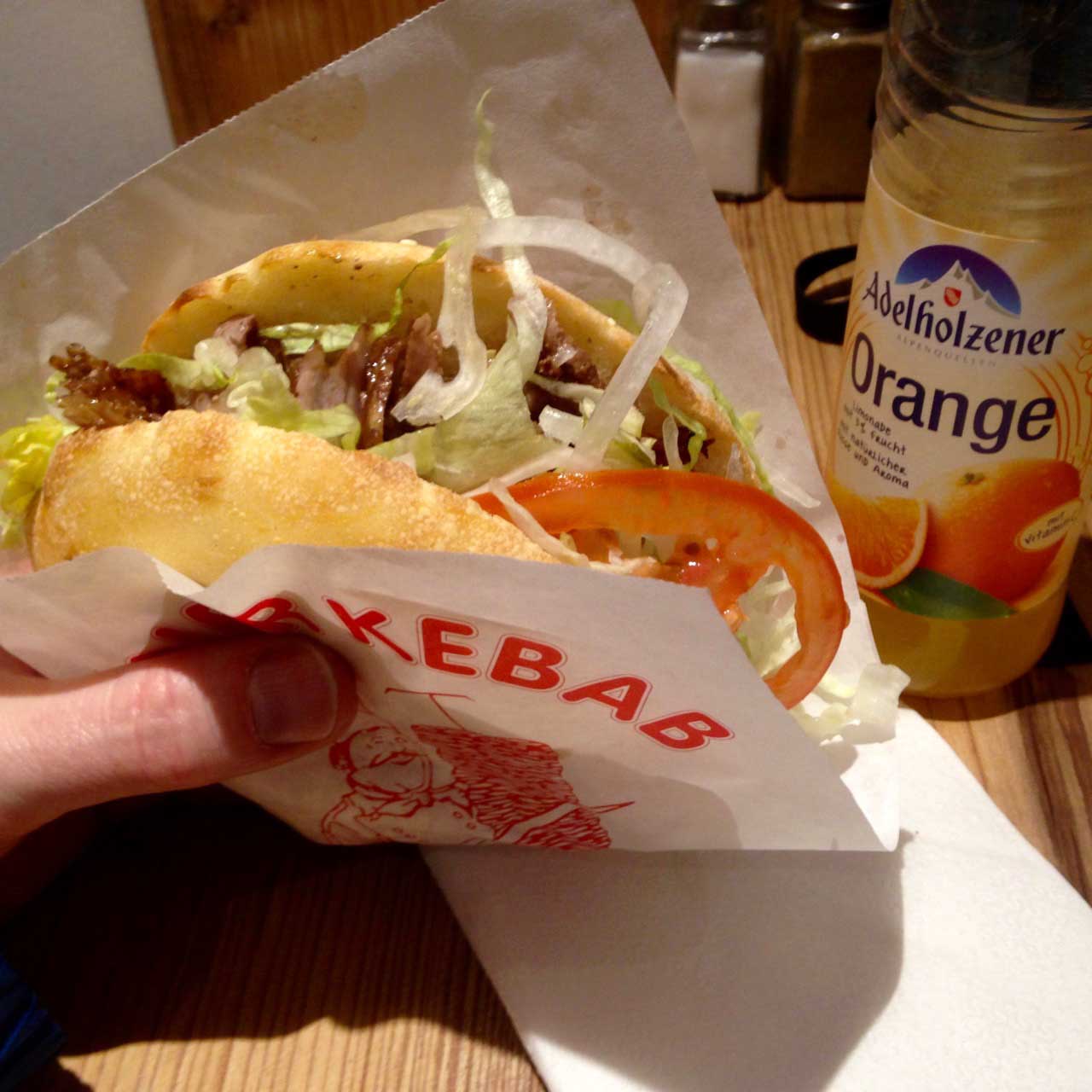 While in Nuremberg, you're missing out if you don't treat yourself to a traditional dinner of pork shoulder and potato dumplings. And I don't think there is a better place for this than Trödelstuben on the Trödelmarkt on the island in the Pegnitz river flowing through old town Nuremberg. You won't find a large menu with lots of choices, but you will get the best traditional Franconian dishes served in an impossible to describe decor.